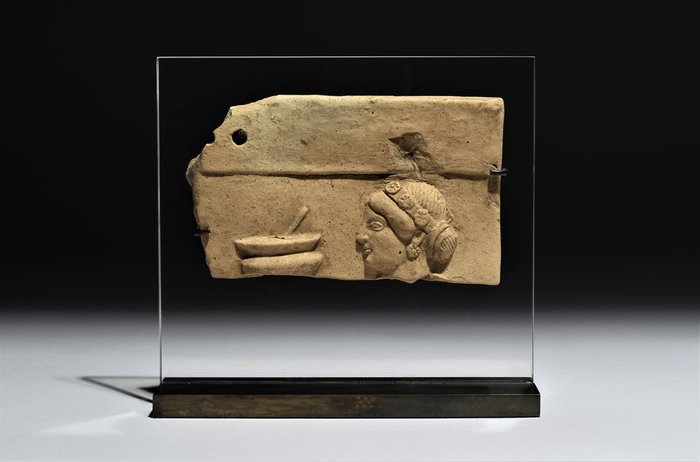 Fragment of a Locrian relief with the head of a woman
Magna Graecia, 5th century BC
Head of a young woman in profile to left. She wears a ribbon decorated with three rosettes in her tied hair and an earring with similar motif. In front of her face a vessel with stick. The fragment originates from the upper right edge of the Pinax. Small chip above the head. One the two suspension holes on the upper rim is completely preserved and half of the other.
cf.
R. A. Higgins, Catalogue of the Terracottas in the department of Greek and Roman Antiquities, British Museum, Volume I, reprint 1969, no. 1221 and 1223
Provenance
German private collection H. F.-A., acquired 2006 on the German art market.
Prior to that, old Belgium private collection L. B..