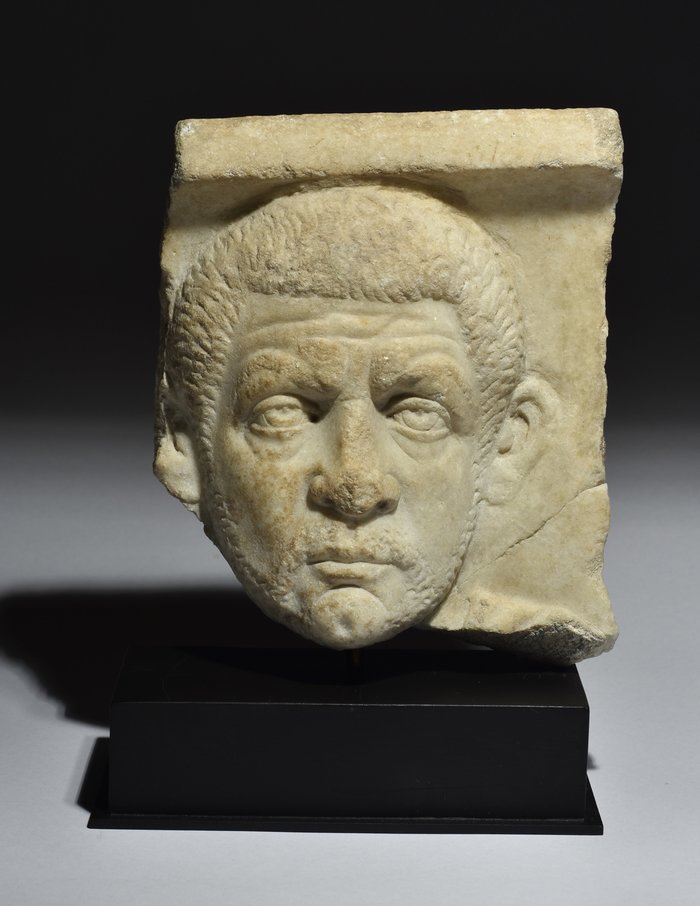 Relief fragment with portrait head
Fragment probably of a sarcophagus from the time of the barracks emperors who ruled the Roman Empire between 235 and 284 AD. Preserved is a head of a man shown frontally with an expressive face, pointed chin with dimple, small mouth, eyes with incised and pierced pupils and inner eye corner, wrinkles on the forehead, short hair and full beard typical for this period. Tip of nose chipped; lower left corner piece reattached.
Provenance
German private collection B., acquired prior to 1970.
Accompanied by an Art Loss Register certificate.