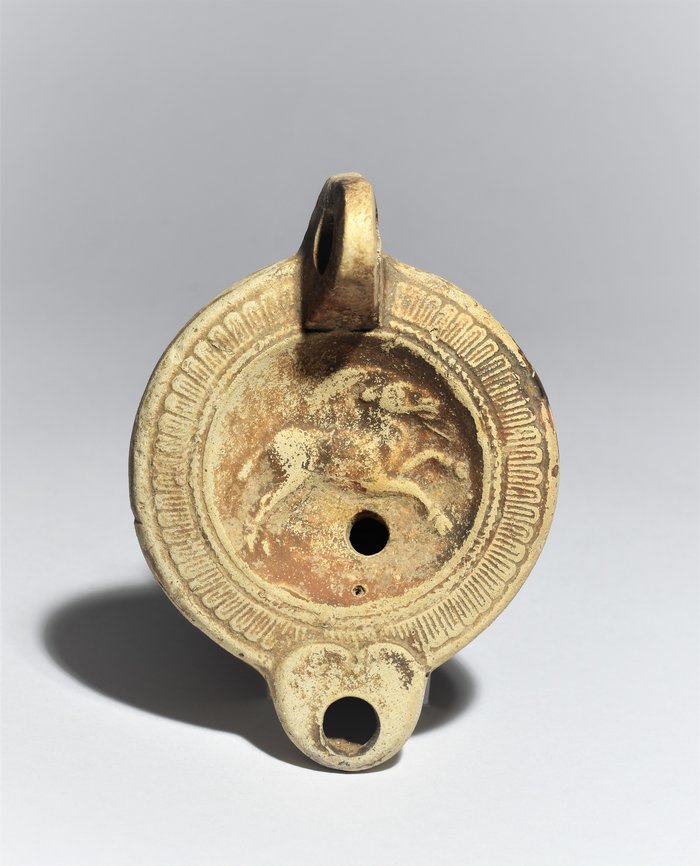 Oil lamp
Disc-shaped lamp with heart-shaped nozzle and handle. The discus decorated with an antelope jumping to right. The edge decorated with geometric pattern. On the underside at the bottom a rosette and geometric motifs below the nozzle. Old collection number 65. Intact; upper part of the handle repaired.
cf.
J. Deneauve, Lampes de Carthage, 1974, N° 917
Provenance
German private collection M. U., acquired in the 1960s.