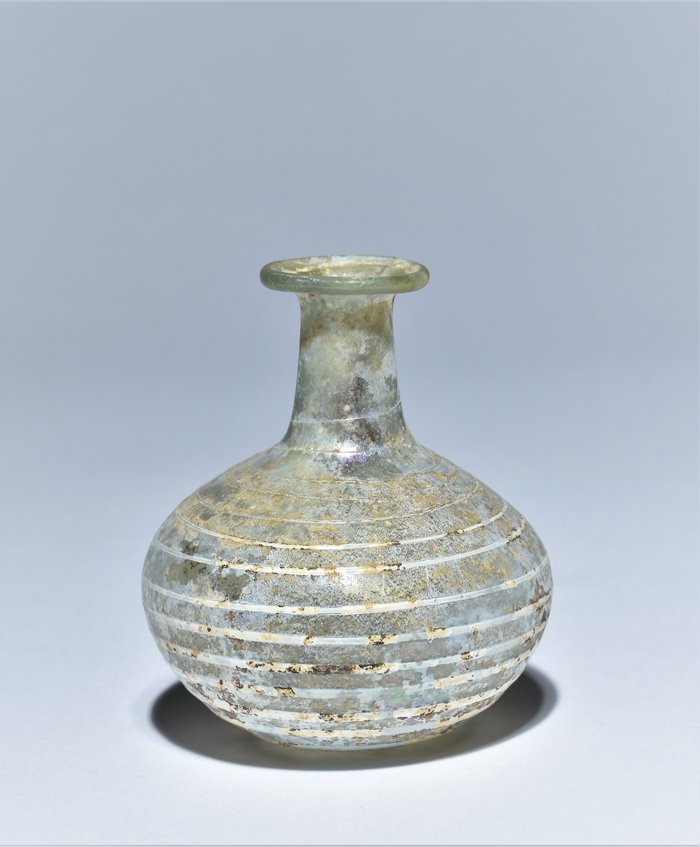 Flask
Green translucent glass with white glass thread.
Compressed spherical body with flat base, tapering neck and funnel-shaped mouth with rim folded in. On the body a fine surrounding, white thread. Intact.
cf.
A. v. Saldern u. a., Gläser der Antike, Sammlung Erwin Oppenländer, Hamburg 1974, Nr. 642
Provenance
German private collection Prof. Dr. G.-W. L. (1922-1991), acquired in the 1970s and 1980s on the German art market.