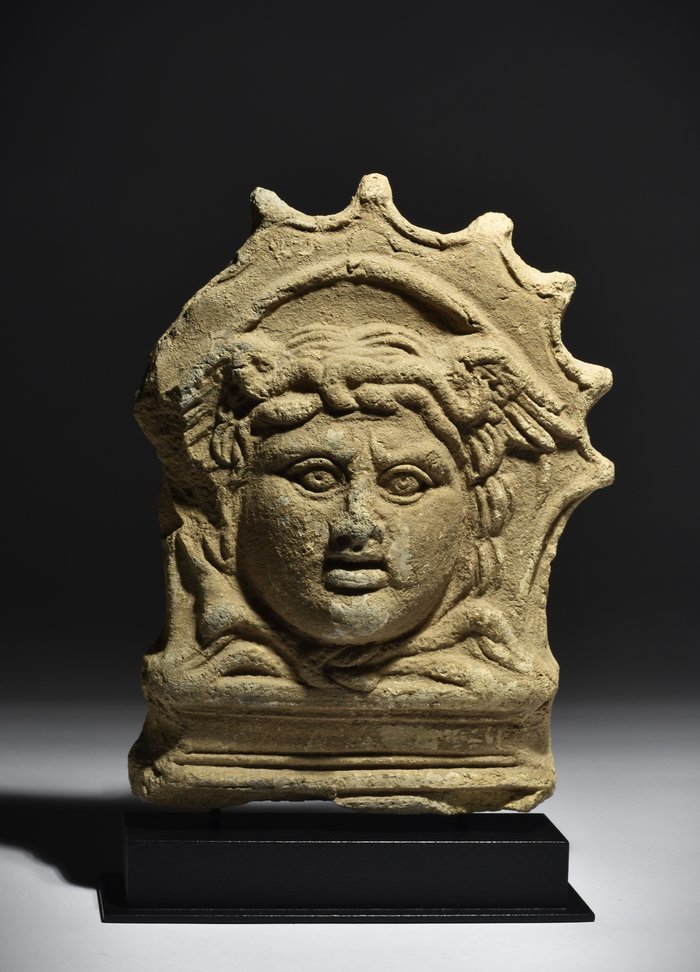 Antefix
Magna Graecia, late 5th century BC
Coarse-grained terracotta.
Antefix with a Gorgon head. The Gorgoneion is depicted frontally with wings in her hair. Above her forehead and beneath her chin two snakes tied in a Heracles knot, their heads visible at the upper ends. Unbroken; three prongs missing.
Published
Galerie Günter Puhze – catalogue Kunst der Antike 25, Freiburg im Breisgau 2011, no. 37
cf.
The British Museum number: 1856,1226.439
Provenance
German private collection Y. M.-L., acquired 2011 on the German art market.
Before Swiss private collection Y. v. d. W., acquired prior to 1970.
Accompanied by an Art Loss Register certificate.