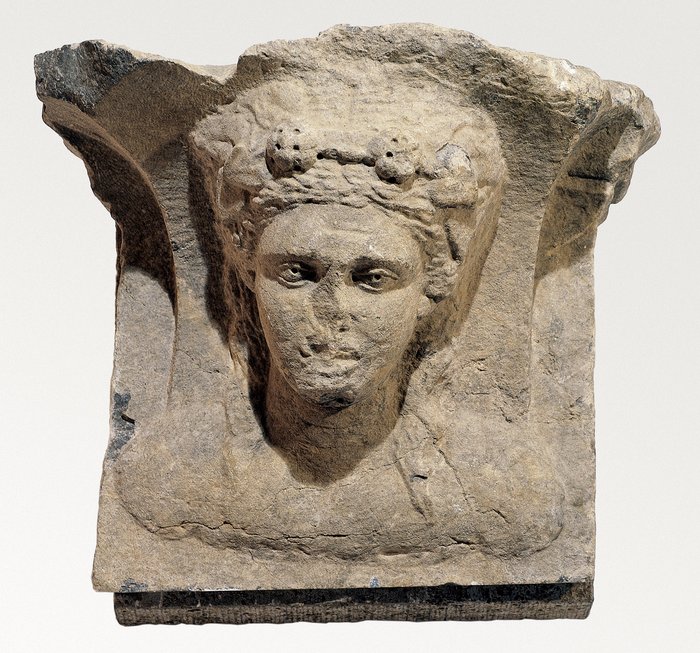 Mid-relief with head of Dionysus
Some slight surface damage, nose and mouth chipped. (Showing the head of the young Dionysus in mid-relief.) The god Dionysus wears a wreath of vine leaves and blossoms on his long curly hair. The fragment most probably originates from a theatre.
Published
Galerie Günter Puhze catalogue Kunst der Antike 20, Freiburg im Breisgau 2006, no. 9
Provenance
German private collection Dr. K., acquired 1979 from Galerie Gunter Puhze.
Accompanied by an Art Loss Register certificate.