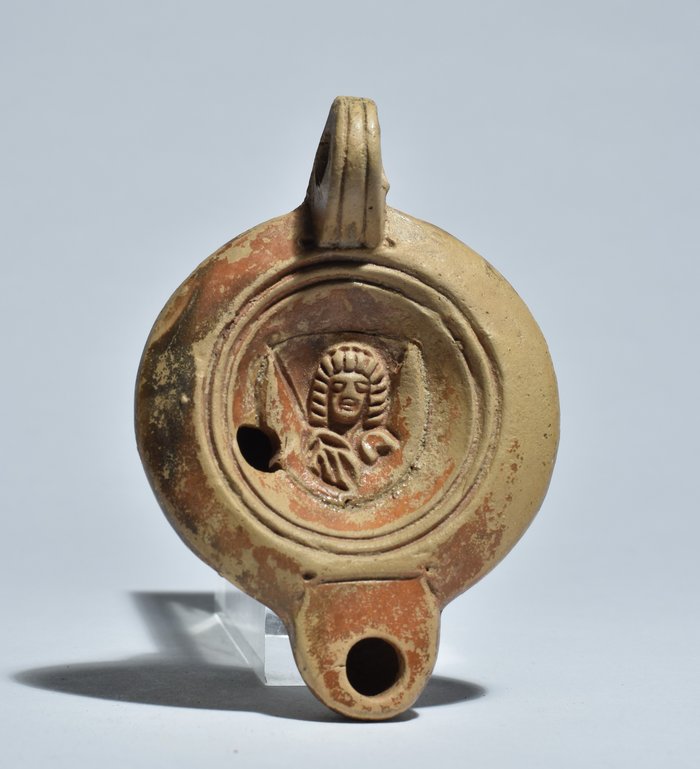 Oil lamp
Oil lamp with short nozzle and handle. The discus decorated with the bust of the goddess of the moon Selene with crescent. With maker´s mark: CIVNXIE on the underside. A fragment reattached to the discus.
Published
Auction catalogue Bonhams & Brooks, London, 26 April 2001, Lot 688
cf.
J. Deneauve, Lampes de Carthage, 1974, N° 425 and 426
Provenance
Old German private collection.