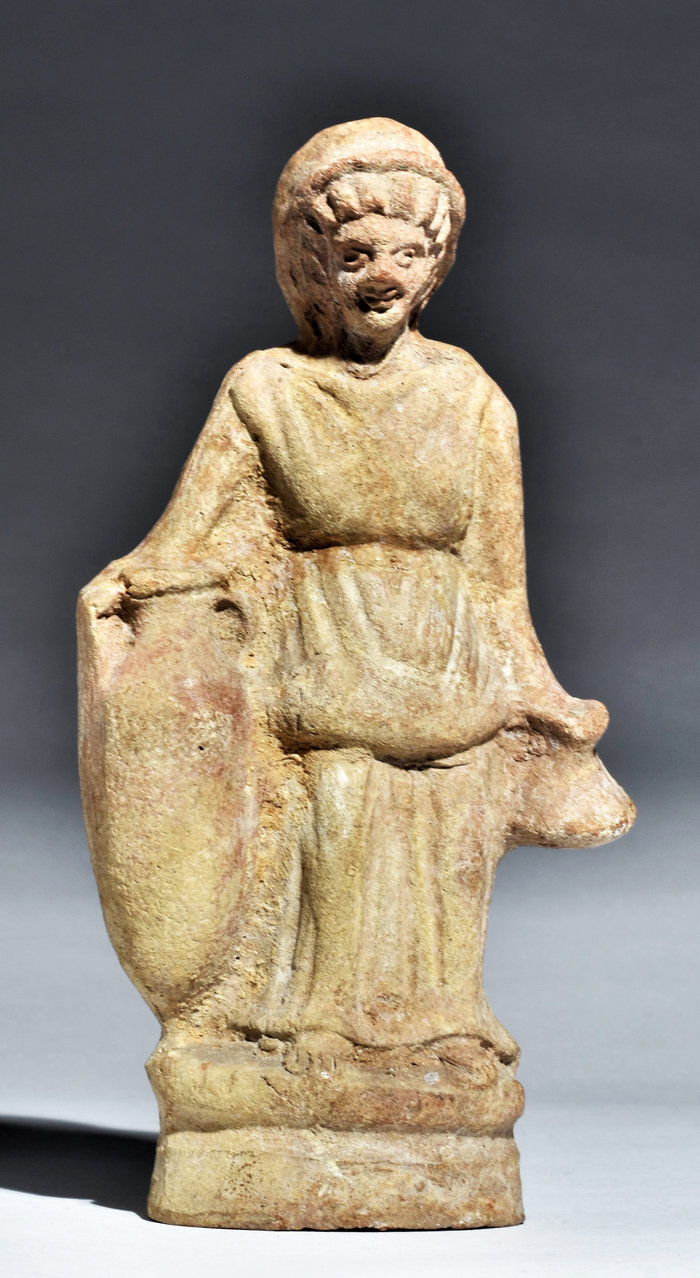 Statuette of a female figure with amphora and oinochoe
Roman from Egypt, 1st century AD
Standing, barefoot female figure on an oval base, wearing a belted peplos and cloth cap, carrying an oinochoe in her left hand, her right arm dipped into a large amphora. Upper part recomposed from fragments; a vent hole at the back.
Published
Auction catalogue Bonhams London, 26 April 2001, lot 754
Provenance
Old English private collection.