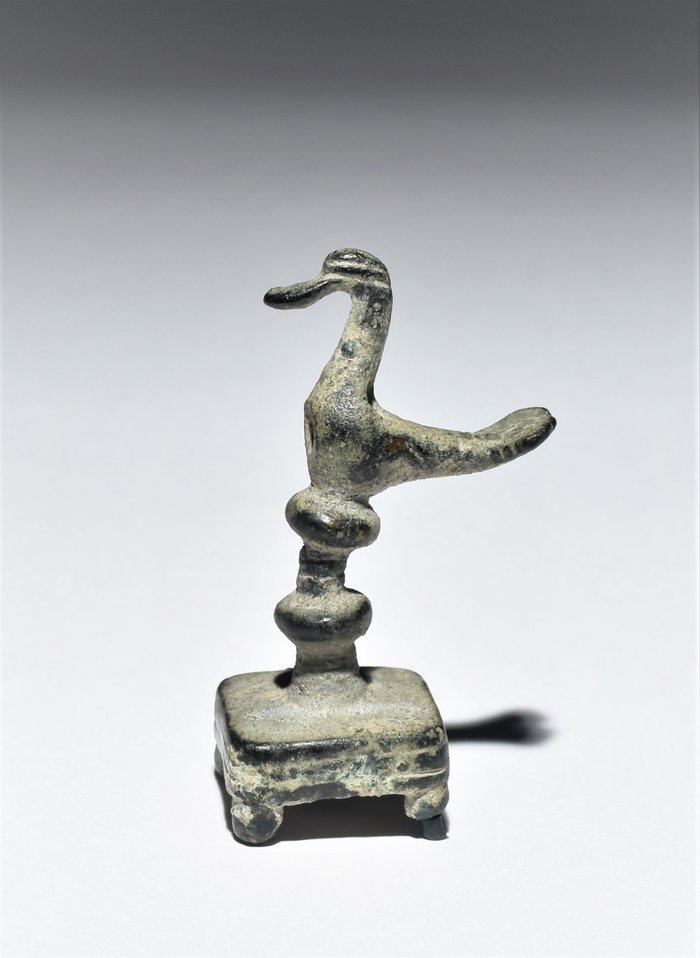 Bird on a stand
Greek - Geometric, 8th century BC
A water bird with divided tail and pierced body. It is depicted on a plinth consisting of a square base with four legs and a stick with two balls. Two legs of the stand missing.
Published
Galerie Günter Puhze – catalogue Kunst der Antike 10, Freiburg im Breisgau 1993, no. 59
cf.
C. Rolley, Die griechischen Bronzen, München 1984, no. 42 left
Provenance
German collection of the 1980s.
Accompanied by an IADAA Interpol search certificate.