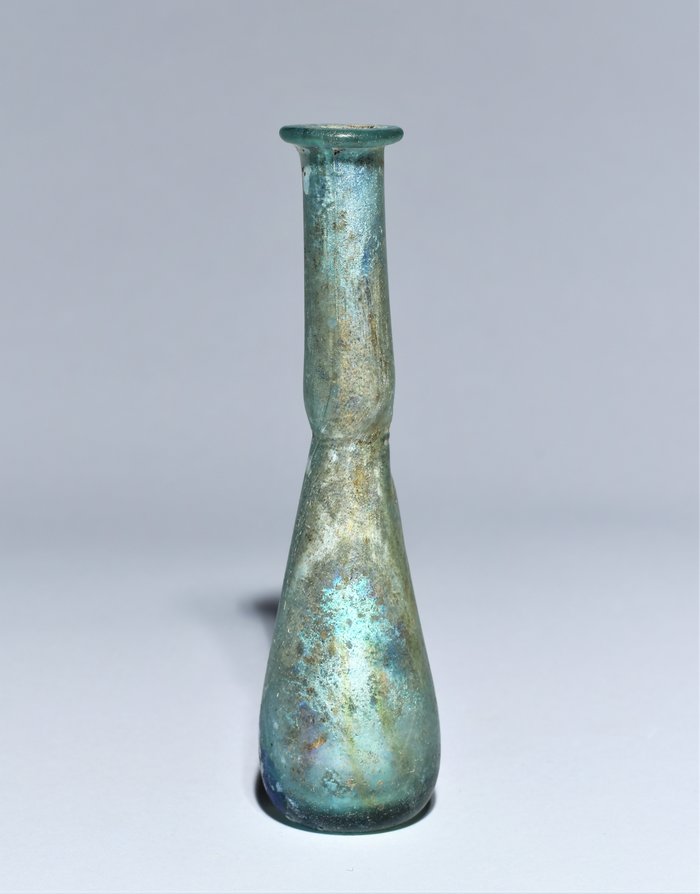 Unguentarium
Roman, 1st – 3rd Century AD
Green translucent glass, blue iridescence.
Free-blown piriform unguentarium with tube-shaped neck narrowed at the base; rim folded out and in. Intact.
cf.
Liepmann, Ulrike, Glas der Antike, Kestner Museum Hannover, 1982, no. 55
Provenance
German private collection Prof. Dr. G.-W. L. (1922-1991), acquired in the 1970s and 1980s on the German art market.
Accompanied by an IADAA Interpol search certificate.