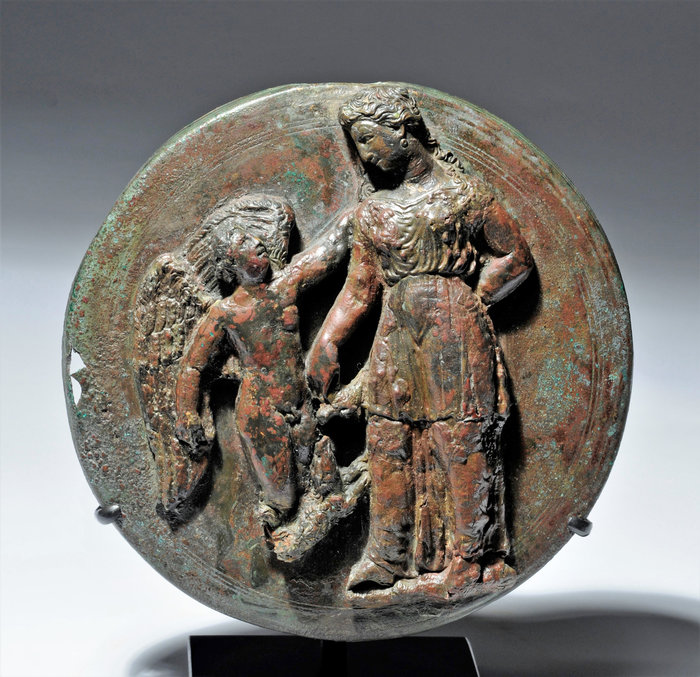 Cover of a mirror
Greek, late 4th century BC
Mirror with two figures in relief, which were probably back-mounted with screws in the 19th century. Standing Aphrodite in a long chiton wearing a necklace. Her wavy hair is drawn back. In her right hand a dove. The nude Eros putting his right hand on her shoulder. A dog between them. On the backside of the cover an engraved aureola. Minor repairs; a piece near the edge, right lower leg and foot of Eros are missing as well as the back part of the dog.
cf.
M. Comstock and C. Vermeule, Greek, Etruscan and Roman Bronzes in the Museum of Fine Art Boston, 1971, no. 368
Provenance
Private collection Dr. P., France, acquired circa 1970 from an old French collection.
Accompanied by an Art Loss Register certificate.