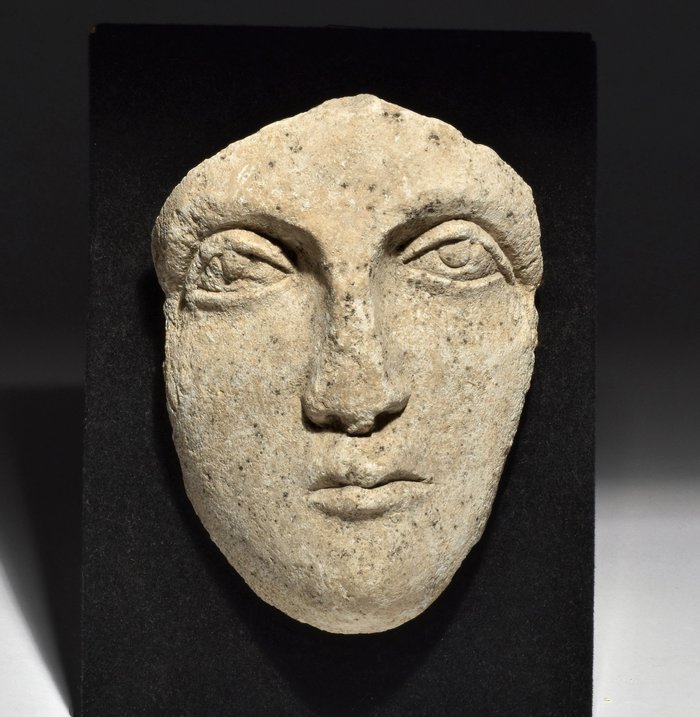 Fragment of a portrait head
Late Roman, 4th century AD
Fragment of a male portrait head. Preserved is an oval face with small mouth and large eyes with indicated pupils. Found in Trier. Tip of nose missing; some abrasions to lips and eyes.
Provenance
Collection Saeed Motamed (1925 – 2013), Frankfurt am Main, Germany; listed in inventory 1997 no. 56.
Accompanied by an Art Loss Register certificate.